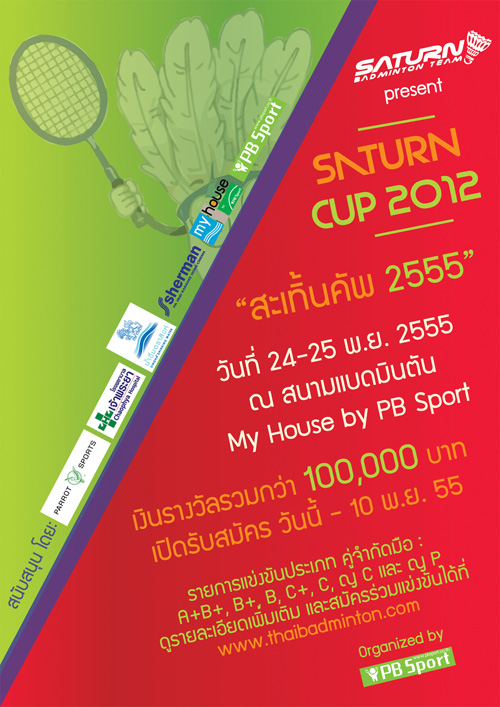 The Saturn Cup 2012, the most exciting amateur badminton competition
in Thailand is coming. Organized by the famous Saturn Team and PB Sport.
This year PB Sport open our new showroom, My House Sport club by PB Sport,
welcoming all amateur from over Thailand who share the love of badminton.
With many activities and foods waiting for you, AND don't miss the finale exclusive
party at our Pool.
Follow up the activity's news and register at :
http://www.thaibadminton.com/main/modules/newbb_plus/viewtopic.php?topic_id=76958